- Please click
here
for the dark days of 2020. (Schedule subject to change)
- This is a permanent interactive experience and tickets for later dates to be released.
- The discount offerings is currently apply to the member of Macao Federation of Trade Unions, The Women's General Association of Macao, The General Union of Neighbor Association of Macao and Macao Chamber of Commerce; Staff, teacher and student of Higher Education Institutions in Macau and the schools under MSAR Government Education and Youth Affairs Bureau.
teamLab SuperNature is an extremely complex, three-dimensional interactive space with varying elevations that spans 5,000 square meters and is comprised of enormous 8-meter-tall works by art collective teamLab. It is a "body immersive" museum centered around a group of artworks that aim to explore new perceptions of the world and the continuity between humans and nature.
People immerse their bodies in massive art with others, influencing and becoming one with the art. Through the experience of transcending the boundaries between the body and the artwork, people redefine their perception of the boundaries between the self and the world, and thereby recognize the continuity between humans and the world.
Immerse the body in a complex, three-dimensional world, create a world with others, and become one with that world.
- Up to 5 hours on-day free parking offer for teamLab SuperNature Macao ticket holders, please call Cotai Ticketing for further information.

- Each Membership and Student Card can only purchase four discount tickets,
Applicable number of membership and student cards must be presented when collecting tickets.



- 15% Off Annual Pass is available now, please contact Cotai Ticketing for related details.



- Last entry time is 45 minutes before closing;
- Children under the age of 3 can be admitted without a ticket and all children under the age of 13 must be accompanied by an adult at all times;

- Interactive experience dark day falls on every second and fourth Tuesday of the month, dark day subject to change;

- Ticket limit = 8 tickets per transaction;

- All purchasers must adhere to this ticket limit. Orders exceeding the ticket limit may be cancelled without notice by Cotai Ticketing in its discretion. This includes duplicate orders having the same name, billing address or credit card. This ticket limit is not applicable to the special offer.
Expanding Three-Dimensional Existence in Transforming Space - Flattening 3 Colors and 9 Blurred Colors, Free Floating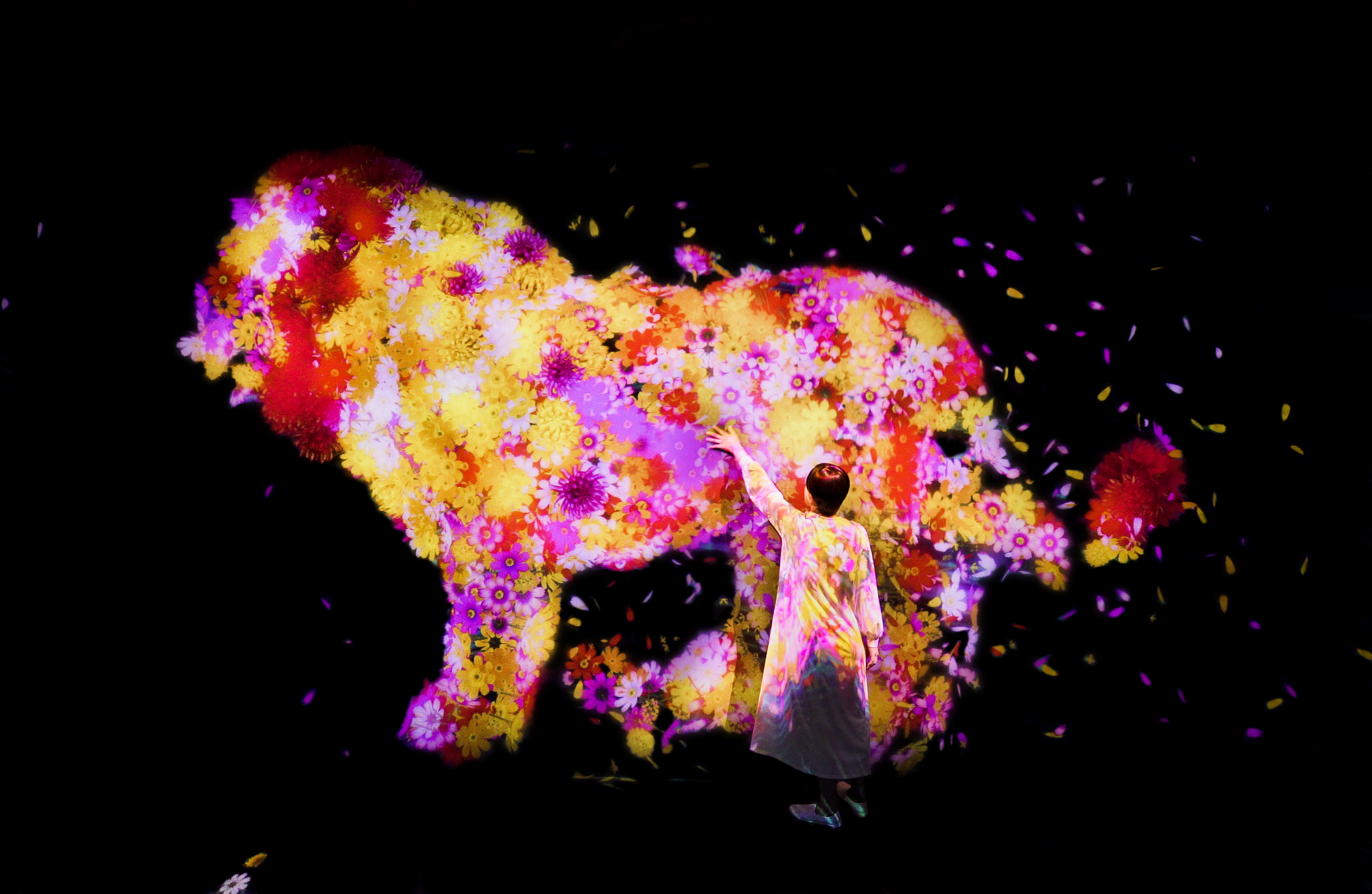 Animals of Flowers Born in the Flower Forest, Symbiotic Lives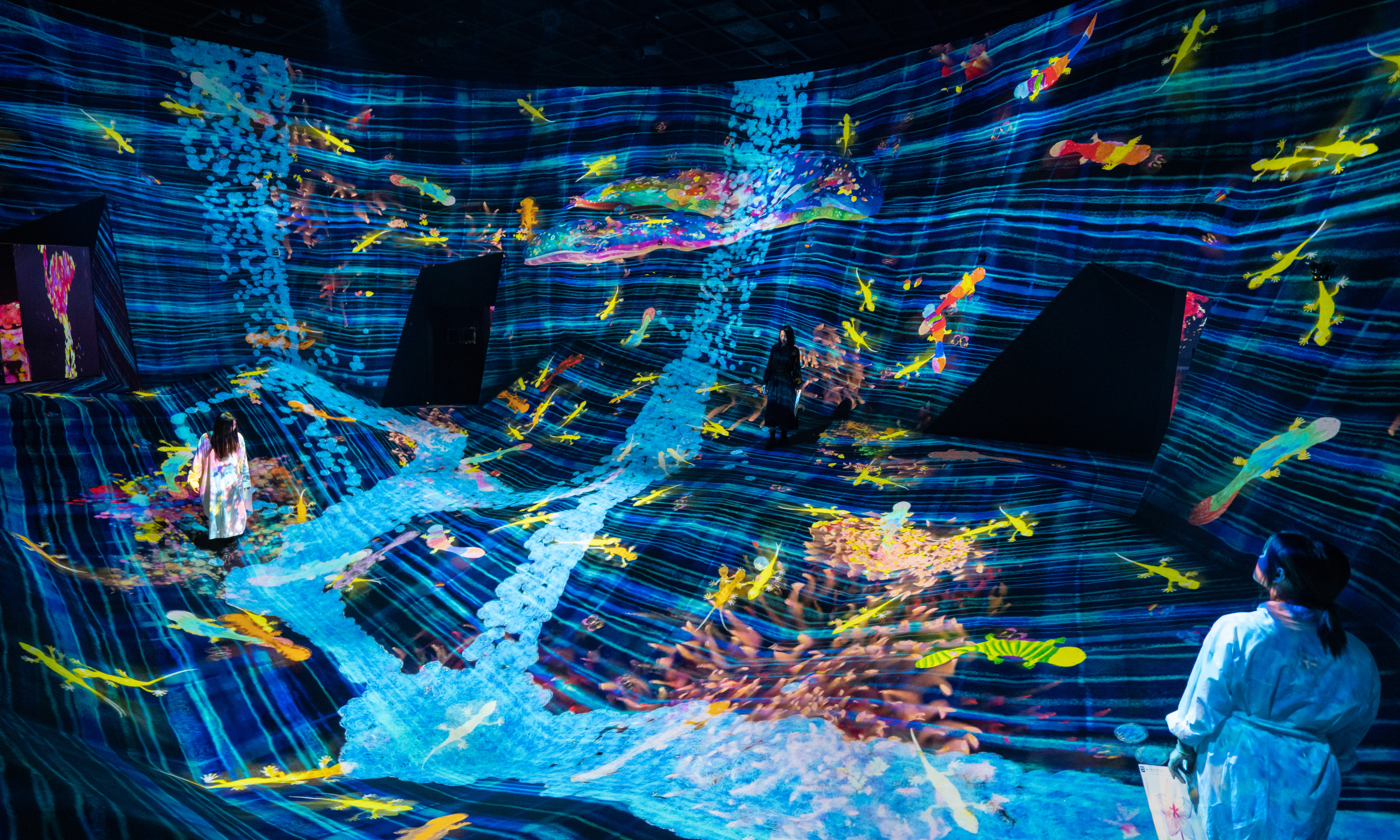 Inverted Globe Graffiti Nature, Red List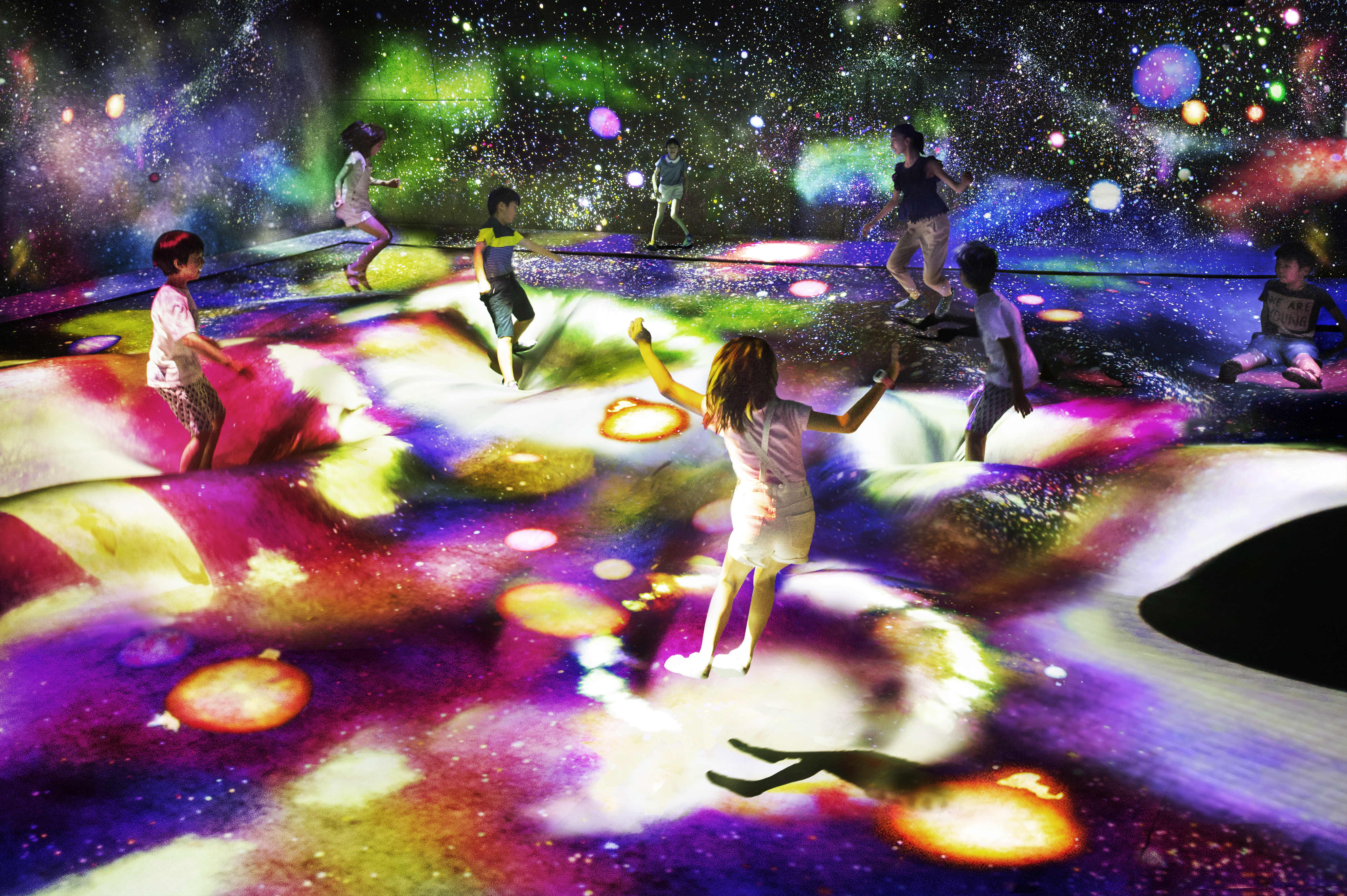 Multi Jumping Universe
Special clauses for the teamLab SuperNature Macao (the "Exhibition"):

1. Children under 13 years old must be accompanied by an adult at all times. Parents, guardians and/or supervising adults are responsible for the behavior of their children and may be required to remove them from the Exhibition should they become a nuisance or disruptive to others.

2. Before entering the Exhibition, guests must watch the presentation video thoroughly.

3. No smoking, drinking or eating, including candy and gum, is permitted inside the Exhibition. No flash, selfie sticks or tripods are permitted inside the Exhibition. No high heels, flip-flops, sandals or other unstable footwear, as well as large bags, are permitted inside the Exhibition.

4. All guests entering the Exhibition do so at their own risk. All guests, in particular elderly, pregnant women and guests in wheelchairs, ought to be extremely careful when walking through the Exhibition and exploring the artworks as the venue is dark and with uneven/slippery floors. The Exhibition's staff should be contacted if any assistance is required.

5. In case of emergency, the instructions of the Exhibition's staff to exit the venue must be followed.

6. Morning entry ticket holders must arrive at the Exhibition before 12:00pm.

7. Tickets are for single use and cannot be used for re-entry.

8. teamLab SuperNature Box Office on-day ticket sale cut-off and the exhibition's last entry time is 45 minutes before closing.

9. All guests might still be required to wait in-line, depending on the maximum capacity and safety concerns.

10. Some artwork areas might not be accessible to guests in wheelchair due to safety concerns.

11. Some artwork areas might be temporary closed without prior notice.

12. No refund or exchange on any ticket is permitted unless the event is postponed or cancelled.

13. Travel to and from the Exhibition is of the sole responsibility of the ticket holder.

14. Tickets may not be resold or offered for resale without the prior written consent of Cotai Ticketing.

15. All guests will be required to have their body temperature measured at the entrance and must wear a medical face mask at all times.

16. Cotai Ticketing reserves the right not to replace lost tickets and to vary, amend, add, or revoke any of these Terms and Conditions at its sole discretion at any time without prior notice. See further details and updates at www.cotaiticketing.com.