Due to the impact of the recent Coronavirus, the teamLab SuperNature launch will be postponed until further notice, with the revised opening date still to be confirmed.
Please note that all interactive experience tickets purchased via Cotai Ticketing (including online, credit card and cash transactions) will be returned and no longer be valid.

For tickets refund, please contact Cotai Ticketing at your earliest convenience.
Cotai Ticketing hotline:
Macao: +853 2882 8818 | Hong Kong: +852 6333 6660 | Mainland China: +86 4001 20 6618
Office hours are 10:00 to 22:00.
For tickets purchased from other channels, please contact the original point of purchase for refund. Appreciate your understanding.

teamLab SuperNature, teamLab's new interactive experience in Macao, housed in The Venetian® Macao Cotai Expo, boasts 5,000 square metres of labyrinthine floor space. With cavernous ceilings 8 metres high throughout, the space will be transformed by teamLab into an extremely complex, three-dimensional world with varying elevations filled with ever-changing, immersive artworks.

What teamLab calls a "body immersive" interactive experience challenges the conventional notion of the "physical". This new destination at The Venetian Macao will be a world of teamLab artworks that blurs the boundaries between the human body and art. Visitors will immerse themselves in and create an entirely new world together.

People will become entirely immersed with others in the art, unifying with the artworks. As the boundaries between the body and the art become ambiguous, the boundaries between the self, the other, and the world also become continuous, allowing us to explore new relationships that transcend the boundaries between ourselves and the world.

For more information about teamLab SuperNature, please visit
- Children under the age of 3 can be admitted without a ticket and all children under the age of 13 must be accompanied by an adult at all times.

- Interactive experience is not available every second and fourth Tuesday of each month. Blackout dates subject to change.

- Last entry time is 45 minutes prior to closing.

- Ticket limit = 8 tickets per person.

- All purchasers must adhere to this ticket limit. Orders exceeding the ticket limit may be cancelled without notice by Cotai Ticketing in its discretion. This includes duplicate orders having the same name, billing address or credit card. This ticket limit is not applicable to the special offer.
For patron who has purchased a Cotai Water Jet package, please bring along the booking confirmation email to redeem your roundtrip ferry tickets (both to and from Macau) on interactive experience date at CWJ Ticketing Counter, Shun Tak Center, Hong Kong Macau Ferry Terminal Building.

- HONG KONG -> MACAU Eligible Sailing Times:
*Subject to availability.
Any sailing time on interactive experience date.

- MACAU -> HONG KONG Eligible Sailing Times:
*Subject to availability.
Any sailing time on interactive experience date or until the last sailing on the following two days.
Valid student card can purchase one ticket at special price $202.
*The above offer is limited to Cotai Ticketing Box Offices only

Up to 30%off Cotai Water Jet discount with selected event ticket. Please contact our customer service representatives for more details.
Expanding Three-Dimensional Existence in Transforming Space - Flattening 3 Colors and 9 Blurred Colors, Free Floating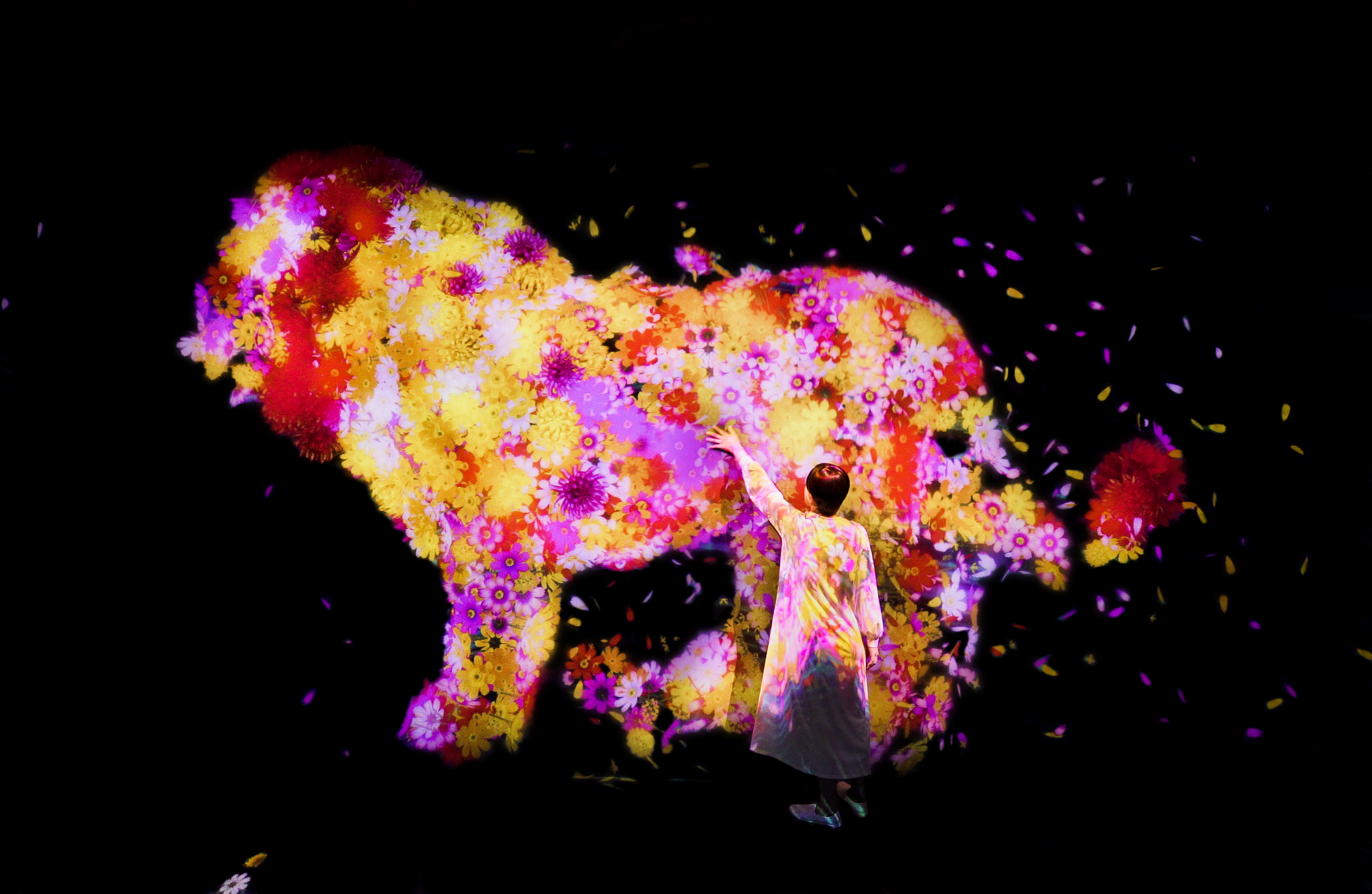 Animals of Flowers Born in the Flower Forest, Symbiotic Lives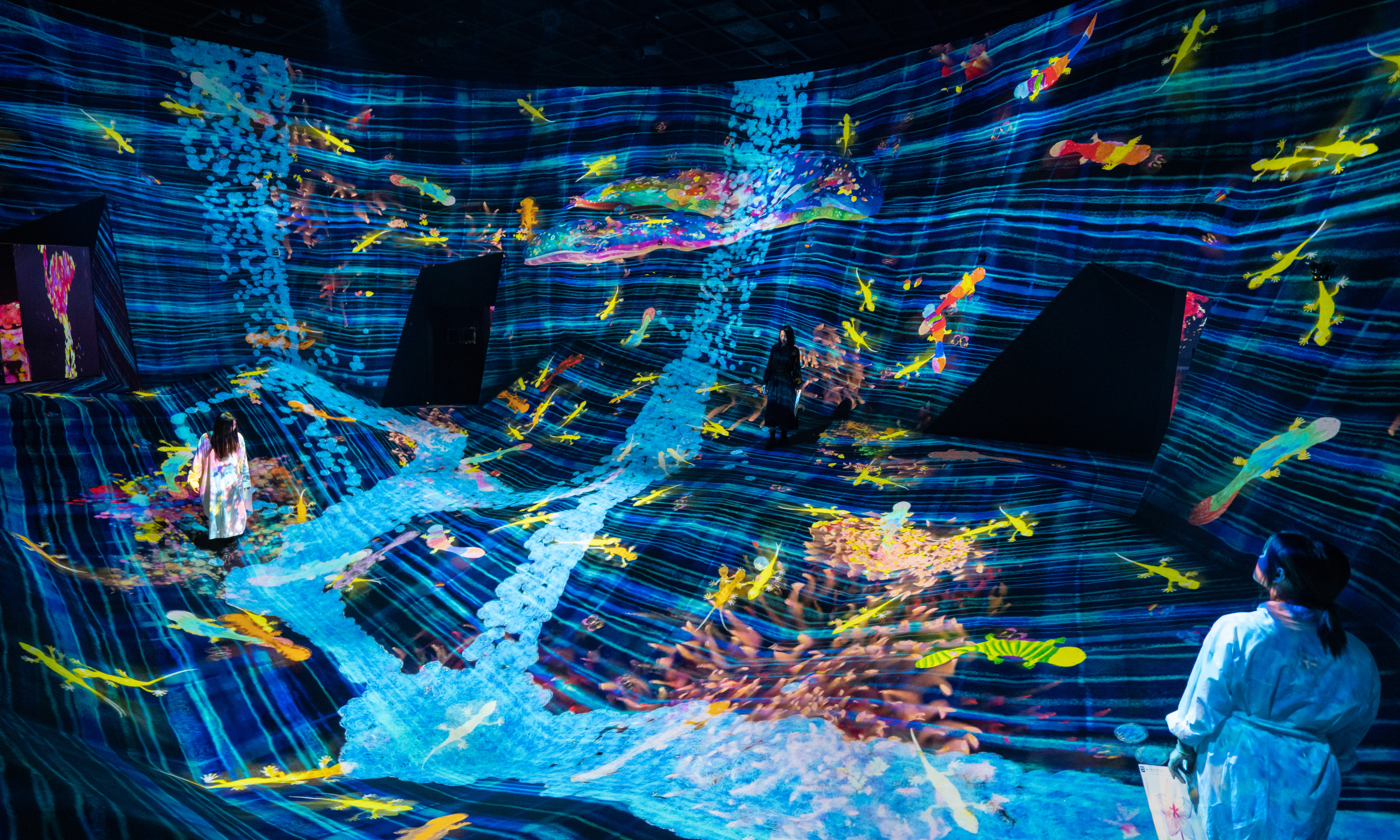 Inverted Globe Graffiti Nature, Red List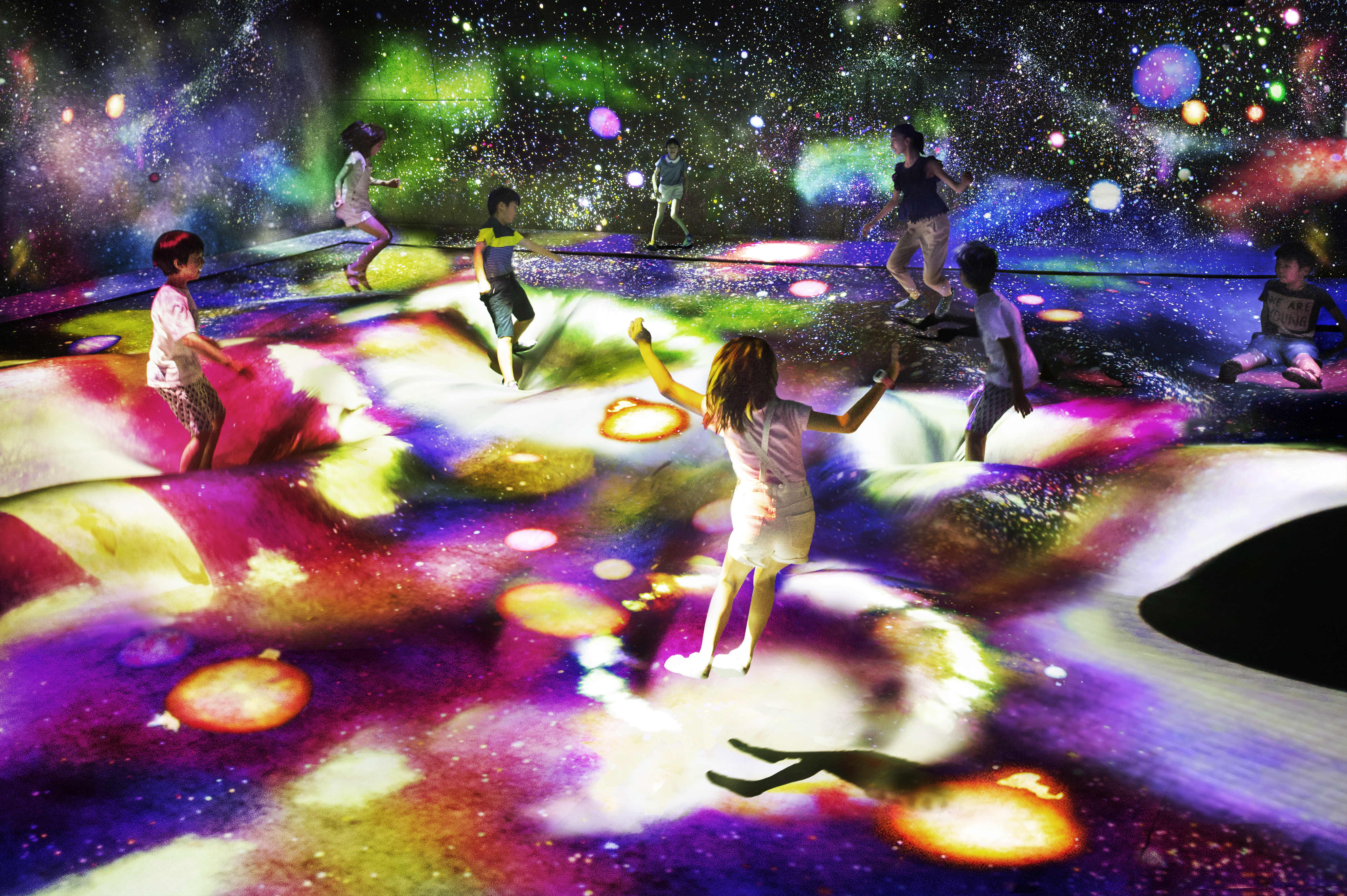 Multi Jumping Universe